CAMENA Search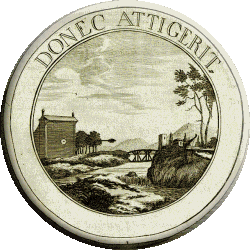 On this page you can search within CAMENA, which will reveal other occurrences of the search string within our corpus; you can also search for a word in Lewis & Short, which will not only help with the vocabulary but also identify most of the common mythological names. Please note that this page does not perform truncated searches, so if you want all occurrences of a word you need to adjust the search string.

To find information about individual people of the early modern era (or even about places), we recommend the use of Zedler's Universal-Lexicon, a most important "Who is who" of the early modern period.
For users not familiar with the German Fraktur-font we recommend Lives, the Biography Resource (informations only about very famous people, but useful links).
Latin place names can be identified with Graesse's Orbis Latinus Online.
The Latin place names found in imprints are listed and identified at this site.
Several sites offer general information about the epoch.
Of almost universal use is Frühe Neuzeit digital (Herzog August Bibl. Wolf.). This site offers information on early modern history, society, everyday life, religion, science, individuals and art as well as useful links to historical maps.
Similar all-round information is provided by the Server Frühe Neuzeit.
A useful collection of links will be found at the Virtual Library Geschichte : Frühe Neuzeit.
Search within CAMENA, Mateo and MARABU:
Search within Lewis & Short dictionary (server in USA):
Search within Lewis & Short dictionary (server in Europe):
Search within Zedler's Universal-Lexicon:
Search within Virtual Library History : Early Modern History: